The closing down of in-person branches of major banks in the UK was followed closely by a sharp rise in online banking and online only banking institutions. As a result, online only bank accounts are becoming more popular in today's modern world, though for many this might still be a slightly foreign concept. Whilst local branches remain an important central feature in many cities and towns, online only banking is slowly overtaking traditional banking and making room for a more flexible, simpler, and convenient banking experience for consumers.
What is an online only bank account?
An online only bank account is exactly what it says on the tin. Sometimes known as neo-banks, these are banks that don't have any in-person branches that you can visit and they operate solely online. Rapid developments in technology over the last decade have seen a rise in this style of banking with consumers able to benefit from having regular access to their accounts and being able to track their spending from wherever they are.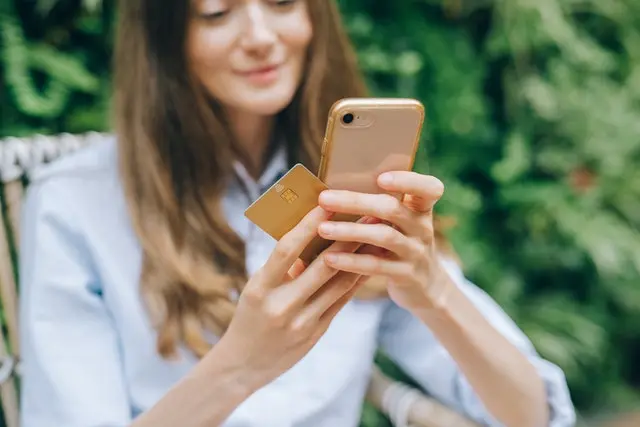 What are the benefits of banking online?
There is no doubt that banking online offers consumers the type of convenience that in-branch banking cannot compete with, especially amongst the late millennials and Gen Z, who have grown up right in the centre of a technological boom. With the popularity of online banking increasing, many people are starting to see the benefits of banking online and slowly making the transfer over to a more convenient way of banking.
Convenience
Users can access their bank account instantly and make and receive payments to and from other UK bank accounts at any time, regardless of the time of day or where they are situated. In other words, as long as you have access to the internet and your banking app is in full working order, you shouldn't have any problems. In the past, you would need to visit your bank branch to check for money being deposited into your account or to make bank transfers, which could take hours or even days to be processed. Whether it's a rent payment to your landlord or receiving online loans, with online banking, money can be transferred immediately within the comfort of your home.
Environmentally Friendly
Online statements are one of the key features of online only banks. It's a faster, more convenient way of checking your income and expenditure and keeping a record of it each month but more importantly, it significantly reduces paper waste. A number of the larger traditional banks have followed suit providing online statements optionally in place of paper bills and statements.
Tracking Your Spending
The user-friendly interface of many online only bank accounts means users are able to track their spending in a much simpler way. Instead of the standard monthly statement format that shows the money going in and out of the account, some online banks have a feature which splits outgoing payments into different categories, so users have a clearer picture of where their money is being spent.
Online only bank accounts also show your real-time balance and even send notifications each time you make a purchase. No more swiping your card and hoping for the best when you can log in and get all the information you need in less than a minute.
Saving Money
Some online only banks have built in various features which help users save money in a way that works for them. For example, users can round up their spending into their savings, so if you made a purchase for £19.95, the 5p that rounds up to the nearest pound would be added to your savings account. Every little helps, and across the year this can really build up.
24 Hour Access
Being able to access your account information at all times seems like a no brainer but the reality is that this hasn't always been the case historically. Thankfully, online banking has made it possible to have 24 hour access to your accounts which means you can do things like set up a direct debit, pay bills and make phone or online transfers whenever you want.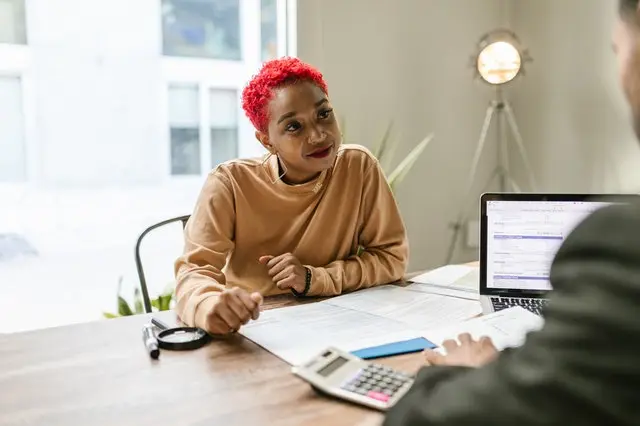 What are the disadvantages of online banking?
No face-to-face
Customers who are accustomed to the traditional style of banking or who prefer to deal with their accounts in-branch may struggle with online only banking. If things go wrong or you have questions about your account, it might be easier and quicker to speak to someone in person who can look at your account and answer any questions you have more effectively.
Technical Difficulties
There is always a small possibility that you may experience technical difficulties when using any product that relies on technology to function. This can be a little worry-inducing, especially for people that are new to online banking. Thankfully, technical difficulties are somewhat rare and are usually fixed quite quickly. Some online only banks also offer 24 hour online technical support, and a member of their support team can usually be reached via their app, online on their website or via email.
In some cases, banks may temporarily prevent access to online banking services to make necessary updates or for maintenance purposes. Whilst this is sometimes required in order for them to improve the service, it doesn't make it any less inconvenient or worrying if you need to access your account urgently whilst the system is down.
Consumer Distrust
Consumers may have difficulty trusting new technology especially if they are accustomed to the conventional way of banking. Concerns about fraud and online safety may arise as the security of being able to walk into a bank and speak to someone who can reassure them is not available.
Should I get an online only bank account?
Increasing online technical support and the transferring online of in-branch services help to put users more in control of their banking, enabling them to bank with ease and tailor their experience. For some customers, this advancement in technology works well for their lifestyle, while for others, unfamiliarity of the product may breed more fear and worry than anything else. Before getting an online only bank account, consider which banking services you use the most and which features are most important to you. If it's possible for you to do everything you need to with an online only bank account, then it might be worth looking into.