It doesn't come as a surprise that the current situation has left us all in a state of uncertainty. So what can we do to try and turn this situation around? You can of course opt for applying for a loan if it's a one-time situation and you know you can afford to pay it back in time without it putting yourself in financial difficulty. If you just need cash fast and are confident you will be able to meet the repayment dates and amounts, then a loan might be your way to go. Just make sure you're making a responsible decision when borrowing, read exactly what online borrowing entails and consider all your options first, as failing to pay your loans can cause you further money problems in the future.
Alternatively, if getting money fast is not essential, and you're currently job-hunting, here we propose a few jobs that you can still do now that will help boost your income!
1. Tutor using video calls
With the lockdown came the implementation of some original approaches! Some schools have started to do lectures online using video call apps so the students won't miss out on learning. So why should private tutoring be any different? Some high school or college students might have a hard time with some subjects - especially now! - and they might be in need of a good private tutor. Don't be shy, give it a go!
2. Proofread
Do you like reading and are remarkably good at spotting grammar, spelling or style mistakes? Then proofreading might just be the right option for you. This doesn't necessarily mean you'll need to read books. Other authors such as bloggers or even court reporters hire proof readers to verify their work prior to publication. So, why not include this in your routine? It'll give you something to do to make the quarantine pass by faster whilst also earning some fast cash.
3. Start a blog
Do you like writing? A blog is a website where you write about your thoughts or experiences on a specific topic such as fashion or travel.
If you're consistent enough and add some attractive and helpful discussions, you might get a sizeable audience. This will potentially earn you some collaborations where you get products or services for free in exchange of promoting them on your blog. You can also earn money by posting adverts on your page. So now that the days seem a little too long, why not spend your time writing and hopefully getting something out of it?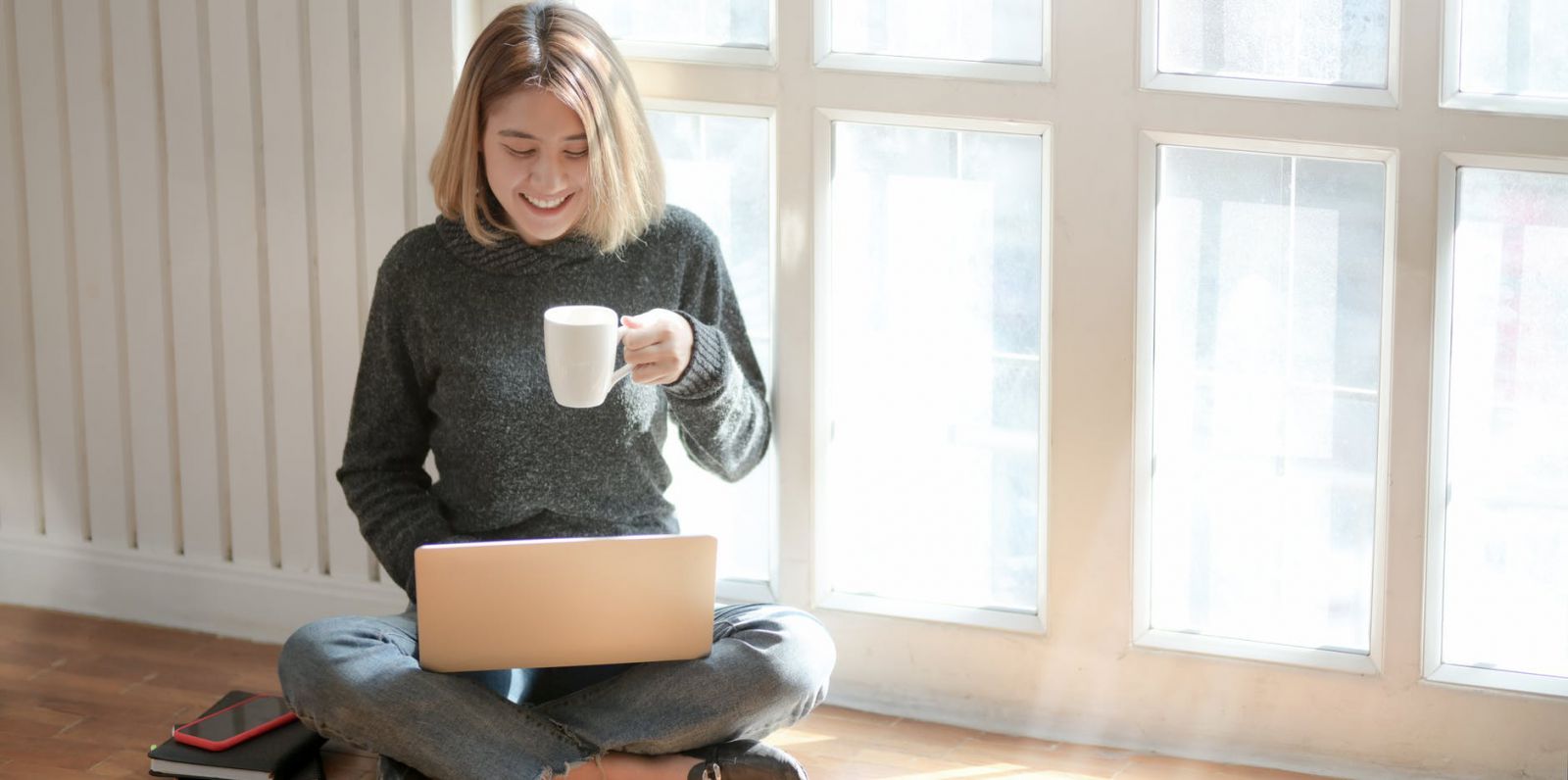 4. Be a virtual secretary
How do you feel about being someone's right hand? If you have the much-needed organisational skills for the job, this could be something you can still do from home. Some of the tasks might include sorting out expenses or booking in online videocall meetings.
If you feel confident you can do this, start by creating your profile online and advertising what your top skills are, so people looking for those can contact and hire you.
5. Share your story
Have you had an interesting life or some experiences that other people could learn from? If that's the case, you could be selling your story to magazines or newspapers! Some of the most common topics include life-changing experiences, business successes and wellness trends.
6. Write short stories or start a book
This might not give you money straight away, but if you're not struggling and love coming up with stories and writing in general, this might be your chance! Some of the most worldwide known authors today started writing as a pastime. So get your coffee ready and start typing!
7. Work as an online translator
Are you fluent in more than one language? Translators are always in high demand and it's often a job that you can do online! There are of course languages that are more in demand than others, but it's worth checking the offers out! So go ahead and look current translation jobs up online, maybe someone is in need of your knowledge.
So if you're sitting home watching the time pass by and want to do something new while earning some money, why don't you try some of our suggestions? Who knows, you could be the next J. K. Rowling. Just remember we gave you the idea!