Sometimes you might find yourself in a situation where you need fast cash to pay off an unforeseen large bill. You can't always predict when your boiler or car are going to break, and sometimes it'll feel like Murphy's law is taking effect and almost everything is breaking at the same time! Or maybe you're just looking to make some home improvements. In times like these you might need a bit of help from someone willing to lend you money. You might be in luck and have friends and family who can help you out, but that's not always the case. That's what lenders are for! If you're considering taking out a loan, it's important to know what lending is and what kinds of lenders are there.
What's a direct lender?
A direct lender will lend directly to a borrower without involving third parties. The direct lender will review your application and check your credit file in order to make their lending decision. If your application is approved, a direct money lender will transfer the funds directly to you.
At this point you might be thinking to yourself that a direct lender loan sounds like the right choice for you, but there are different types of direct lenders, from high street banks and supermarket loans to dedicated online lenders. So, what's the best option?
What are the advantages and disadvantages of high street bank loans?
Banks might be your first port of call when looking for a loan, particularly as they have been offering them for a long time, but let's see if they offer the best option for you. Normally banks offer a wide variety of options depending on the reason of your borrowing. In the case of personal loans for example, you can find different interest rates that will vary depending on the bank, the amount of cash that you need to borrow and the period of time that you're going to need to repay it.
Applying for a bank loan can generally be done online, via their banking app or even in branch if you prefer a more personal approach. Usually you can choose whichever option suits you best, but you would still need to send them the necessary documentation, which may take a while to be processed.
Advantages

Banks offer a wide range of loan products to fit their customers' different circumstances. Whether you need a large sum to buy a house, or a loan to invest in your business, a bank might be able to help you
Banks usually offer relatively low interest rates because you're borrowing a large sum of money for a long period of time
The loan application can be made in person, which can give you the peace of mind of knowing that your application was processed correctly
You can apply via your banking app, which will offer you the option of prefilling the application form with the information that your bank already has about you. Doing this would potentially speed up the application process so you might be able to apply in less than 10 minutes
Banks offer different loan terms, often up to a maximum of around 5 years, which can give you the time you need to pay the loan back
Disadvantages

The biggest disadvantage with banks is that their minimum loan amount is usually around £1,000 so if you need to borrow a smaller amount, a bank might not be the right choice for you

Some banks may charge extra fees such as an early or late repayment fee so make sure to read your loan agreement carefully before completing your application

Some banks may require you to have an open account with them in order to apply for a loan with them
It is unlikely that a bank will accept your application if you have a credit score that doesn't meet their standards
Generally, the minimum timeframe offered to repay your loan is around 1 year so if you are looking for a short-term loan, a bank loan might not be a suitable choice
What are the advantages and disadvantages of supermarket loans?
We all buy our groceries at supermarkets, but did you know that some of them also offer lending options? Generally, supermarkets will offer different types of personal loans depending on your circumstances. The interest for these will vary depending on how much you are borrowing and for how long.
To apply for a supermarket loan, you can either fill in an online application or pick up an application form in store.
Advantages

Supermarkets usually offer a variety of personal loans depending on your specific circumstances. These can range from debt consolidation to car or even home improvement loans

They usually offer a relatively low interest rate due to you borrowing a large sum of money for a long period of time
You can collect an application form in store when you go to do your shopping, which can be convenient
Stores also offer the possibility of applying for a loan online, which can be done from anywhere, saving you the time of going in store and speeding up the process so the application could be made in less than 10 minutes
Their loan terms are often around a maximum of 7 years, which can give you the necessary breathing space to sort your finances out
Some supermarkets offer loyalty rewards such as points that go into a loyalty card. You can then exchange those points in store for discounts
Disadvantages

Generally, supermarkets offer a minimum loan amount of £1,000. So, if you are looking for a smaller amount, a supermarket loan might not be your best option
Supermarkets tend to offer almost exclusively long-term loans where the minimum amount of time you can usually borrow the money for is 1 year. So, if you need the money for a shorter period of time this might not be suitable for you
Some supermarkets might also charge early or late repayments fees, so it's important to read the loan conditions before applying
It is unlikely that your application will be approved if your credit score is lower than the store standards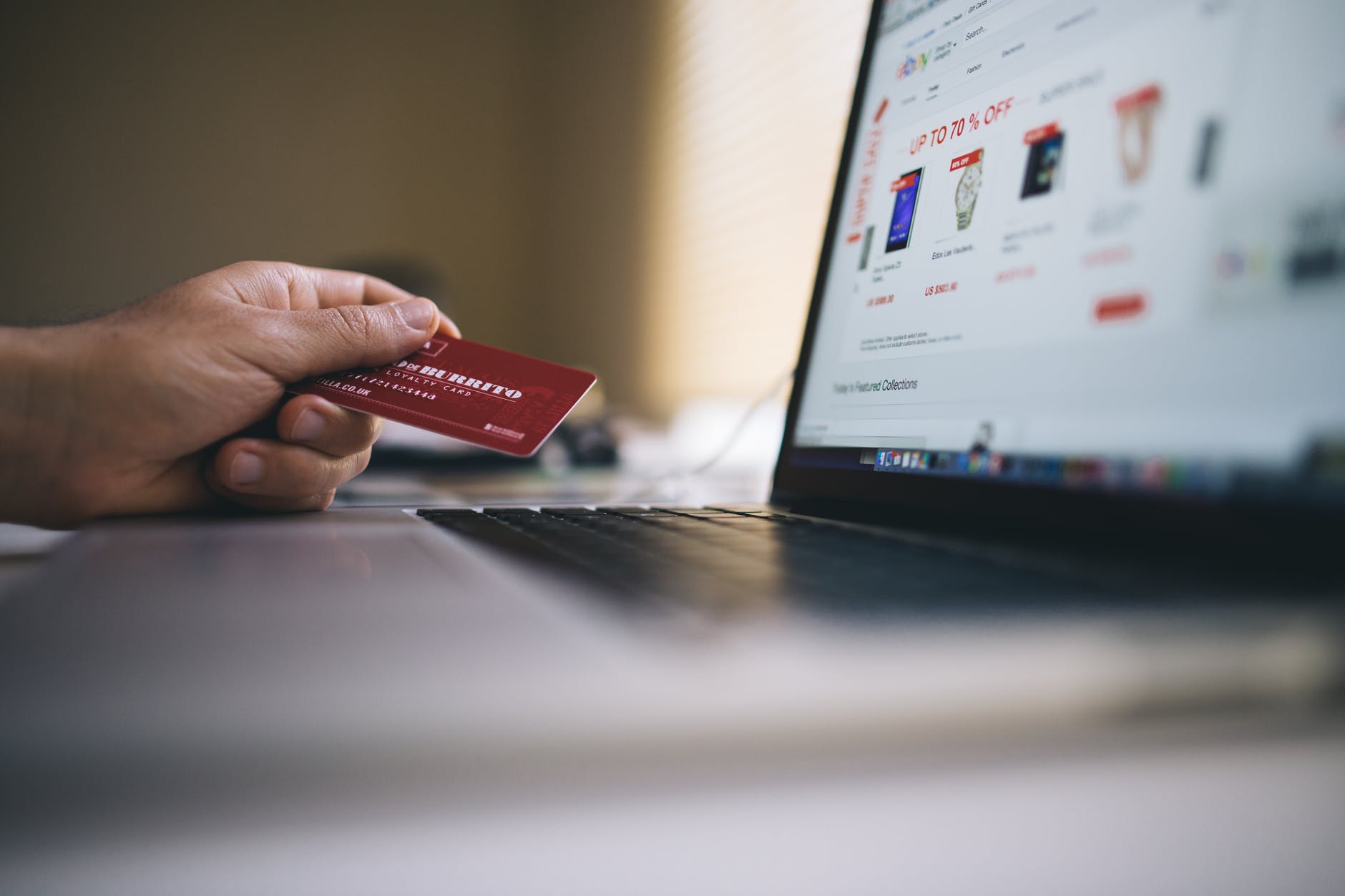 What are the advantages and disadvantages of online direct lender loans?
So, what happens if I have a thin credit file or a low credit score? So far, all of these direct lenders are likely to lend money to people with high credit score only. Well, this is where some online direct lenders come into the picture, so keep reading.
Advantages

Online lenders generally offer small personal loans for a maximum of around £1,500, and you can adjust the loan to the nearest pound, which means you do not have to borrow more than you need

You can usually choose between payday loans and instalment loans. This means that you can spread out the repayments over a few months if that is more affordable for you
The application with this type of lender is online, which makes the process faster and more convenient since you can apply from wherever, whenever
This type of lender usually lets you know if your application has been approved in a matter of minutes, which can be useful if you need the money fast
If your application has been approved, the money is usually transferred to your chosen bank account in a matter of minutes
You can have access to your online account anytime, which can help you manage your repayments better and budget accordingly
If you have a thin credit file, or a lower than average credit score, your loan application will still be considered and may be approved if you satisfy certain criteria
Disadvantages

The maximum amount that online lenders offer is often around £1,500 so if you need a higher amount of money this type of lender would not be the best option for you
The interest rate that these lenders offer is generally higher since they are lending money over a shorter amount of time
Some online lenders will charge late repayment fees, so it's important to read the conditions first so you know what you are agreeing to
The entire loan application process takes place online which might not be suitable for you if you want to apply in person or do not have access to the internet
All this can be a bit overwhelming, so let's sum it up! Both banks and supermarkets offer a relatively similar service. They both offer similar products including personal loans, and loans for home improvements, with comparable low interest rates. These two kinds of lenders also offer the option of applying for their loans either online or in person, which might be appealing to some due to the personal touch. The biggest difference between these two lenders might be the fact that banks will usually offer you a maximum of 5 years to repay your loan, while supermarkets can generally up that to a maximum of 7 years.
The downside of these two types of lending is that you will rarely get approved if you have a thin credit file or a low credit score. This leaves a gap that other online lenders are willing to fill. Online lenders offer smaller borrowing amounts at higher interest rates because they're generally lending money to people with lower credit scores, which means they might be taking a higher risk. Another difference between online lenders and banks or supermarkets is that with the first you can only apply online, which might not be suitable for everyone. To make up for this, online lenders offer you the possibility to manage your account from anywhere anytime, which can be really convenient.
So, if you've decided that a loan is the right option for you, we hope that this has helped you understand your different options so you can make an informed decision.
It is important to note that no matter what your choice in terms of lenders is, you should always make sure the lender is authorised and regulated by the Financial Conduct Authority (FCA) so you are protected. Additionally, you should only apply for a loan if you know that you can afford to repay it as failing to make your repayments on time can cause you serious money problems in the future.