There are so many interesting things to do over the Easter break, for children of all ages, and with the Easter holidays right around the corner, it's time to start thinking of ways to make it fun and exciting for the whole family!
Get Crafty
If you've ever done summer on a budget, you'll already know how easy it can be to keep the kids busy at home. Cheap, cheerful, and creative, you can't go wrong with some festive arts and crafts! It's also just a great way to get younger children involved and geared up for the Easter break. Make a day out of it - head out early with the kids, stock up on art supplies and see what you can put together with your colourful loot. It's fine if you don't have access to a printer or high-tech gadgets – all you need is glue, coloured paper, a wonderful imagination and whatever else takes your creative fancy to make Easter bonnets, cards and decorations!
Garden Easter Egg Hunt
The main attraction and possibly the highlight of any Easter break is an Easter egg hunt – simply because it's the one time eating that much chocolate is acceptable! A garden Easter egg hunt is another fantastic way to make a simple activity much more interesting. It doesn't have to be extravagant either. You can get creative with homemade signs set up around the garden and even make up riddles for older children so they can get into it too. But what if you don't have a garden? If you have access to spacious local parks, why not gather the family – grown-ups and all – and have a picnic and an Easter egg hunt all in one! If neither of those are viable options for you or the weather is bad, set up a hunt in the house, and with plenty of room to hide an egg - big or small – you'll keep the kids entertained for more than a few minutes at least!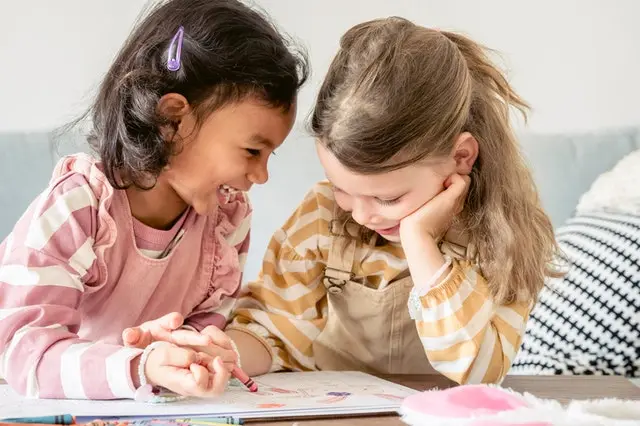 Visit A Museum
Most museums don't require payment for entry which makes museum visits a great option for kids. Museums like the Natural History Museum or Science Museum offer heaps of interesting and interactive activities for children of all ages, and even adults have found themselves easily immersed in the wonders of the solar system and the magnificence of the tyrannosaurus-rex. It's a wonderful way to get everyone having fun, with the added bonus of picking up some educational facts along the way.
Explore The Woodlands
Keeping young children entertained during time off from school can be tough, and it's even harder when you're living on a budget. One of the easiest (and cheapest) ways to get the kids having fun is to simply let them outside to burn off some steam. Take full advantage of nearby parks and woodlands if you're lucky enough to live close by, or if not, make it into a day trip. Bring packed lunches, scooters, bikes, and a ball or two and watch them go wild in the wild - after all, it's not going to cost you a penny anyway. Throw in a few Easter-themed games and you'll have a home run!
Spend Time Together
School holidays can be an incredibly enjoyable time for everyone, but it can also be a difficult period if you're struggling to make things work in line with your holiday budget. Whilst a credit card and even small loans can come in useful during the holidays for last minute theme park visits or exciting days out, it's important to use credit responsibly, making sure that spending time together always remains the prime focus. After months of school runs, early nights, and studying, being able to spend time with your family and give them your undivided attention is a welcome blessing often overlooked. Children want for very little, and you'll be surprised at how fun you can make the Easter break without blowing your budget!