Although Winter is cold and, well it's England so it's usually wet, there's something about the occasional frosty morning and the festive fairy lights that we just love. What we don't love is expensive days out with the kids on weekends and over the winter school holidays.
Just when we think we've budgeted for Christmas and New Year, entertaining the children can leave you with little to no funds left to spare. While entertaining the family in summer means you might just pop down to the park for a run around, the cold and the wind make standing around outdoors not so pleasant.
So, what else can we do to keep our little ones busy while the bank feels a little dry? We've come up with a few ideas to help or inspire you throughout winter.
1. Museums
Museums are great, mostly because they're free but also because they are very educational and allow your child to explore different areas of interest. Whether it's art, history or science, there's free museums all over the country and some even have interactive exhibits so your kids can get involved with hands-on learning. What's more, most exhibitions are inside so you can get out of the chilly weather.
2. Walks
Going for walks can seem boring at first but wrapping up warm and getting outside in the fresh air can do wonders for both your mental and physical health. If you have a dog, why not make the dog walk an event rather than a chore or join some friends on their dog walk. You can always warm up with a hot chocolate at the end of the walk as most nature parks will have a little café to purchase warm drinks. Some parks will even have nature trails with little activities for the kids to enjoy and learn from. Maybe you could draw up a list of things the kids need to try and spot along the way, such as conkers, animals and certain trees.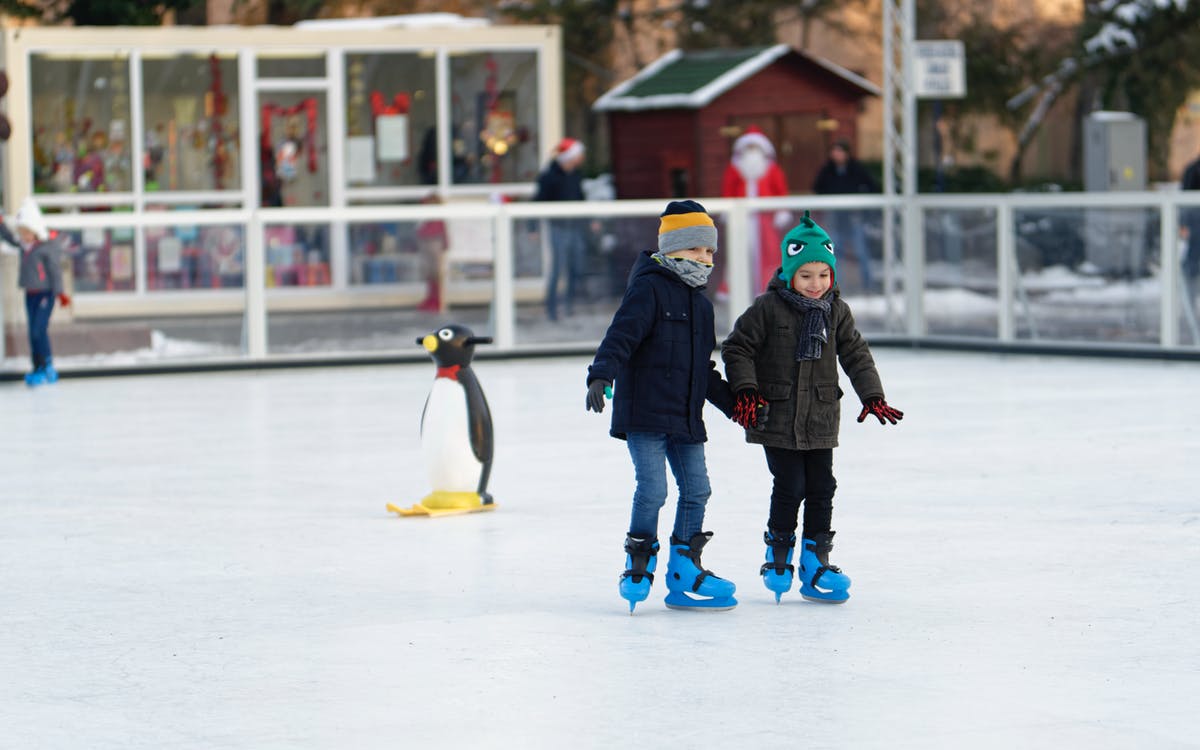 3. Ice skating (off peak!)
Ice-skating is a great festive activity, but it can be quite expensive if you're not careful when you go. Before you visit an ice rink, check out the website first. There will be a list of prices and opening times, and usually it'll be much cheaper to go during the day, rather than in the evening, for example. Where it might be £12.50 to go at 6pm, it may only be £5 per person to go at 11am. There might also be group discounts, or a children-under-five-go-free deal so search the website thoroughly before buying any tickets.
4. Playdates
It's common for children to have playdates after school during the week, usually if a parent can't pick up their child that day, but it's less usual for kids to see each other on the weekend. Although we understand that you have very busy lives and often there are other things to do on the weekend, offering to look after someone else's children for the day, and then have them return the favour might give you just the time you need to do any Christmas shopping and wrapping before the big day – or even any tidying up afterwards! You don't need to organise anything extravagant; if it's after Christmas, then kids usually have new toys they want to show off and play with which should keep them entertained for at least a few hours.
You could even extend this to adults and (instead of a playdate) organise a coffee morning for your fellow parents and have everyone meet at someone's house. You can have a little natter while the kids mess about and it won't cost you a penny.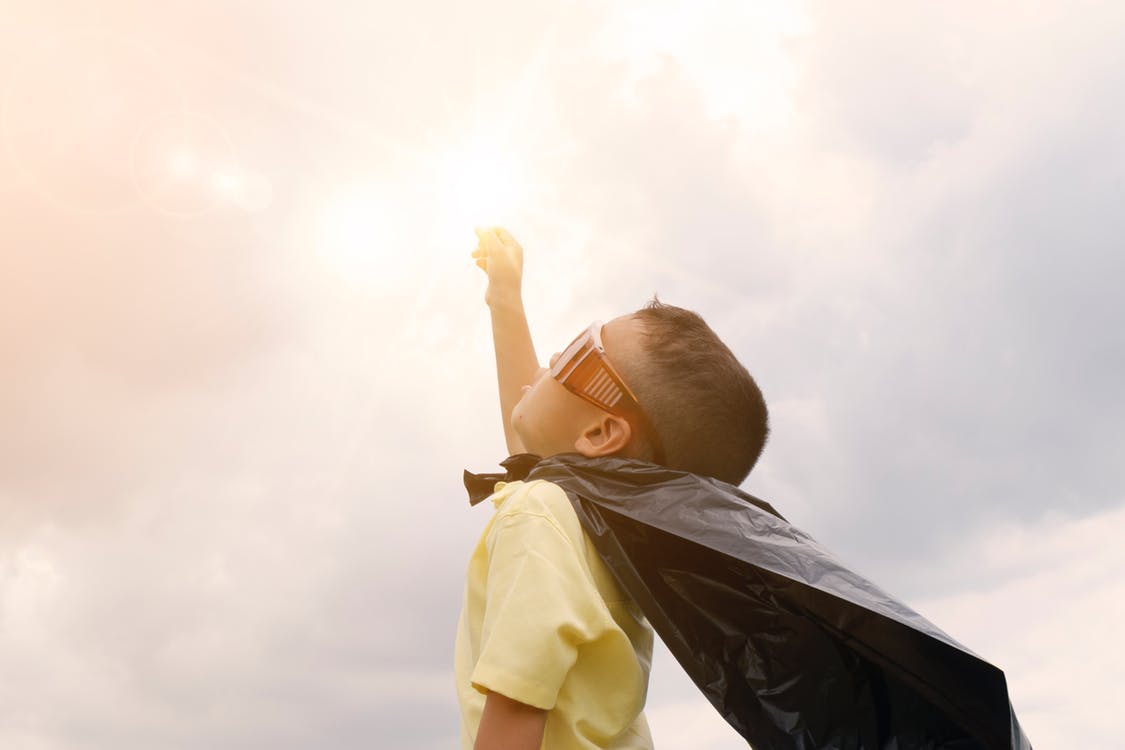 5. Craft fairs
Another great thing about winter is the craft fairs. A bit like a summer fete, craft fairs tend to have various stalls selling different kinds of home-made art – some functional and some just to look pretty. But the best thing is, you don't have to pay to get in (usually) and it costs nothing to peruse the different projects that other people have made. Some will even do demonstration pieces to show you how they make their particular craft. Obviously, you'll have to spend money if you want to buy something, but at least you know the money is going to directly support the artists. Craft fairs can also be a great place to find presents and stocking fillers for people you know, and the pieces are usually so original that no one else will have anything like it. Perhaps it could even give you inspiration to make your own gifts this year! P.S. There's usually always a cake stand as well, so why not treat yourself near Christmas!
6. Movie days
Finally: movies. We know it seems obvious and okay, it's not the most original idea, but organising a time for the whole family to get together and snuggle up to either a classic film or a brand new movie is a great way to bond with the family without spending a penny. Usually you can watch movies freely if you're already subscribed to a streaming service, otherwise you can find a film that's being shown on TV – although there may be adverts, at least you can use the bathroom without missing bits! Maybe you can get some snacks or bake some goods to enjoy as well, just to make it extra special. And if you want to watch a whole saga of films, you could keep the family entertained for the whole day! Whether it's snowing outside or even just raining, there's something magical about cosying up with all the family.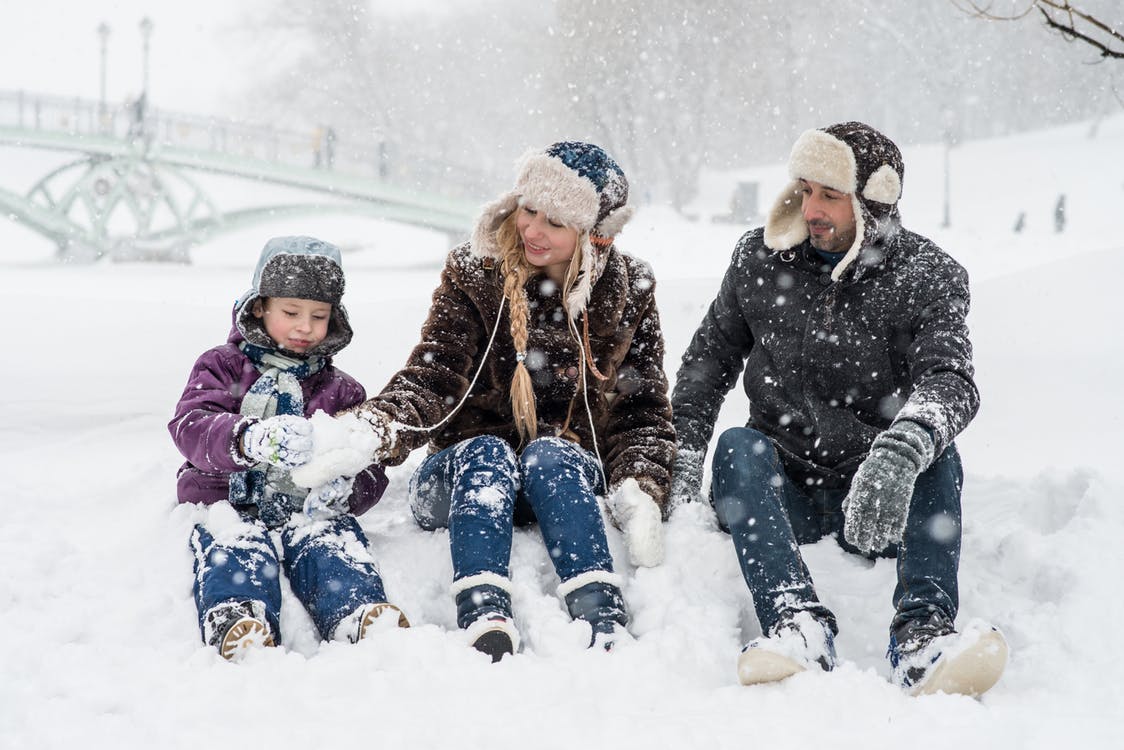 Unfortunately winter is not always a time of excitement for everyone. For some it only brings increased bills and expensive Christmas shops, so adding in the costs of looking after your children and finding things to do can not only be a financial burden, but an added stress at an already hectic time of year. We hope the ideas above give you something to try or inspire you think up other ways to entertain your children without breaking the bank. If you do have any great ideas, we'd love for you to share them with us so that we can share them too; sharing is caring after all.
Despite your best efforts to keep the costs low in winter, sometimes an unexpected expense at the wrong time can put everything into disarray. If you only need a small amount cash but it just can't wait until payday, a short term loan might be just what you need to fix your cash flow issue. After all, not everything always goes according to plan, and if you've already budgeted your entire income for the month, another sudden bill can be a massive hindrance. With online applications and 24/7 transfers, you could have your cashasap.co.uk loan within 15 minutes of approval. Make sure you check if you're eligible first, and never apply for more money than you need. Remember, late payments can cause you serious money problems and make credit harder to obtain in the future, so make sure you can afford your repayments before you apply for any loan.